Sky-watcher Skymax-150 Pro Maksutov-cassegrain Ota by Sky-Watcher
Posted on:
October 25, 2019
/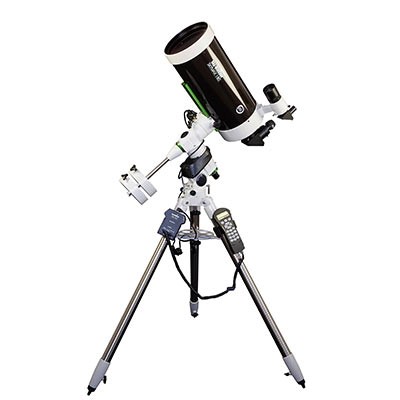 Sky-watcher Skymax-150 Pro Maksutov-cassegrain Ota
Sky-Watcher Skymax-150 PRO 150mm (6″) f/1800 Maksutov-Cassegrain Optical Tube Assembly. Black Diamond PRO-Series is the name for the new generation of professional quality telescopes and mounts of the Sky-Watcher range, targeted at the most discerning and critical observers, available in apertures of 150mm and 180mm.Skymax Black Diamond-PRO series Maksutov-Cassegrains are manufactured to extremely high levels of optical and mechanical precision, undergoing very strict quality control procedures and testing by specially assigned technicians, to ensure the highest standards of quality and performance are consistently maintained. They employ super-high contrast optical systems, utilising high-transmission multi-coatings on all optical services, for optimum optical performance. The quality of each telescope is monitored by means of a Ronchi test and an artificial star test. They excel for high-power, high-resolution and Planetary applications. No effort is spared to reach optimal optical quality.
Price: £499.00