Partial Lunar Eclipse New Year's Eve 2009
Posted on:
January 1, 2010
/
Managed to get out tonight for a while around 7.30pm, I did not think the clouds would clear. Usually whenever there is something worth looking at it's always cloudy! But eventually the clouds went and the moon was in full view, even though it was -1 degrees in the shed.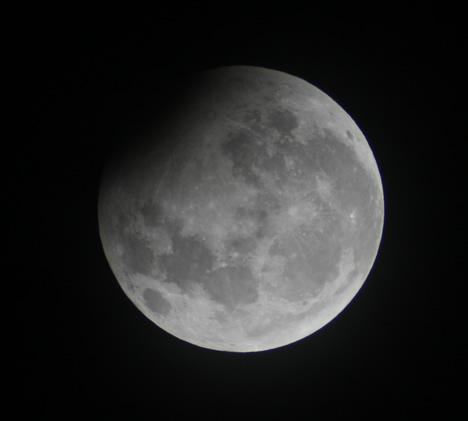 I took these images by attaching my Canon 450d to my cheap £100 guiding refractor telescope, I still think the photographs it produces are great for a £100 telescope. Images were taken mostly using an exposure time of 1/800th and an ISO400
I stayed out as long as possible to try and get the full story of the eclipse, all the way through from start to finish, but I did move my camera between the refractor and the lx200 so some later shots did get rotated as I did not put the camera back in the exactly same position.

The partial eclipse was not a great site to behold, but still something worth looking at.