As Seen on ScopesNSkies Web Site
Posted on:
July 2, 2007
/
As I live close to the ScopesNSkies store, I popped down there the other day to purchase a webcam adaptor and a 4x ImageMate to use with my Logitech Pro 4000 webcam.
I have now noticed on their website that I now have been caught on film and can actually be seen in the showroom looking round – at last I'm famous and can be found on their site!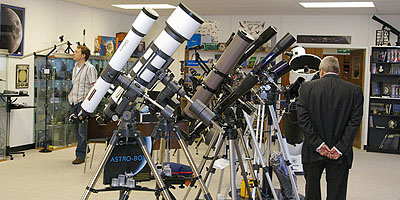 That's me on the left hand side in the nice stripey shirt.