Imaging and Image Processing with a High Frame Rate Camera
Posted on:
June 22, 2017
/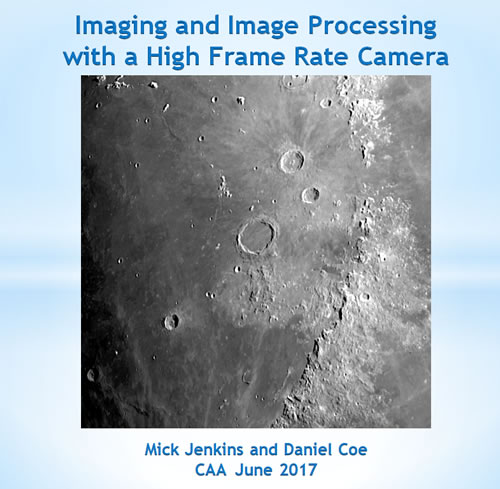 Mick and I talked at the Cambridge Astronomical Association about Webcam Imaging or really nowadays High Frame Rate Camera Imaging on Wednesday 21st June 2017.
The talk covers a brief history of webcams and high frame rate cameras, it then covers setting up your camera and using camera filters as well as looking at Field of View (FOV).
We look at using camera software for capturing the images, including Sharpcap and Fire Capture. We also looked at Registax 6 and Autostakkert for processing and the usual Photoshop and Microsoft Image Composite Editor (ICE) for making lunar mosaics.
Included in the PDF are some of Mick's best solar, lunar and planetary images.
Dowlonad the PDF version of the talk here – Imaging and Image Processing with a High Frame Rate Camera