Lego Space Shuttle
Posted on:
November 16, 2010
/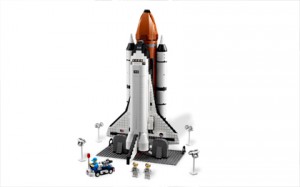 Just found this on my travels of the web, amazing – a brilliant Lego Space Shuttle on it's launch pad.
This is what all astronomers really want for Christmas, forget all that boring astronomy equipment, more gloves, scarves and hats, we want to sit in the warm of an evening and build something like this Lego Space Shuttle model.
We don't want a proper model to make either, we don't want the mess of glue getting everywhere, then you have to paint the grey plastic panels of traditional models. Plus you might vcut yourself with the stanley knife whilst cutting out plastic pieces, and when you are finished the model never looks anything like it does on the box.
With the Lego Space Shuttle model it's easy and there is no mess! What a great way to commemorate the end of life of the space shuttle by having this Lego model.
Here is some information on the Lego Space Shuttle: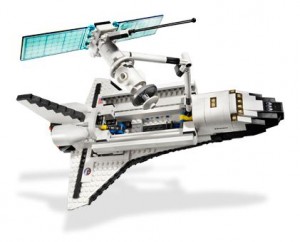 Standing 17.5″ (44cm) tall and 10″ (25.5cm) from wing tip to wing tip, this detailed and realistic space shuttle is ready to count down and blast off on its next exciting mission into space! You can take off from the launch pad, separate the detachable fuel tank and booster rockets, and deploy the satellite with unfolding antenna and solar cell panels. Shuttle model features realistic engines, retractable landing gear, an opening cockpit with seats for 2 astronauts, opening cargo compartment with a crane that can hold the satellite and a ground maintenance vehicle. Includes 3 minifigures: 1 male and 1 female astronaut, as well as 1 service crew member.
Includes 3 minifigures: 1 male and 1 female astronaut as well as 1 service crew member
Shuttle stands 17.5″ (44cm) tall and measures 10″ (25.5cm) from wing tip to wing tip
Take off from the launch pad
Separate the detachable fuel tank and booster rockets
Deploy the satellite with unfolding antenna and solar cell panels
Features realistic engines, retractable landing gear, opening cockpit with seats for 2 astronauts and even a ground maintenance vehicle
Open the cargo compartment to reveal the crane that can hold the satellite
The Lego Space Shuttle is available direct from the UK Lego Store online for about £79