John Lewis Telescope on the Christmas TV Advert
Posted on:
November 9, 2015
/
The 2015 John Lewis Christmas TV advert is out and this year the theme is the Man in the Moon. The advert features a little girl looking through a telescope up to the moon, and she sees the man in the moon ad sends him a telescope as a gift so he can look back at her.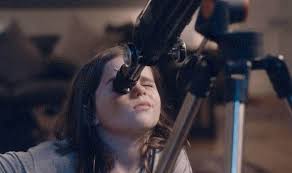 The John Lewis telescope in question on the John Lewis Christmas advert is the Celestron Astromaster LT 60 AZ.
This telescope is exclusive to John Lewis and has a 60mm aperture. It comes complete with a moon filter (which will take the glare and brightness away from the moon when viewing it), tripod and a 175x eyepiece as well as some planetarium software.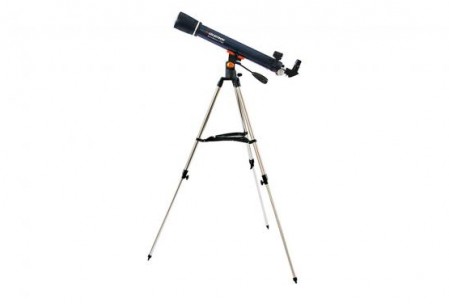 What can you see?
You will be able to see the moon clearly, the larger planets (Jupiter and Saturn) and of course stars and a star cluster like The Pleiades. It would also make a good land based telescope.
Please don't think you will see very close zoomed-in views of the floor of the moon, you won't.
You may see images of the moon like this through the John Lewis telescope.
You won't see craters like this below that are featured in the TV advert from this telescope, you would have to have a very large telescope in order to see views like this and then there is the atmospheric turbulence to compete with.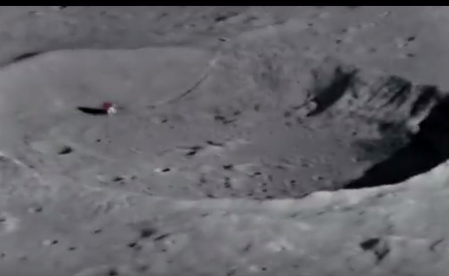 What does the telescope come with?
The John Lewis telescope comes complete with a StarPointer which makes it easier for you to point the telescope at the object you want to look at.
You get a 175x eyepiece, but the telescope has a 700mm focal length and a useful magnification range of between 8x to 142x.
You get a deluxe accessory tray and a solid metal tube legged tripod, some astronomy software called The SkyX – First Light Edition. This is astronomy software with a 10,000 object database it also allows you to print out sky maps, it also includes 75 enhanced images.
The John Lewis telescope currently retails for £99.95 with free delivery but they do also sell a cheaper version of the same telescope for £85.95 which does not include the moon filter or eyepiece. View this here.
Buy the John Lewis telescope for £99.95
So is it a good telescope to buy?
Celestron is a good brand in the telescope world, and you don't want to spend too much money on a telescope if it's not going to get used that often. But it is fun to use and children will love looking at the moon, stars and planets, especially when they see the ringed planet Saturn.
But you could up your game and spend a little more in order to get a telescope with a larger aperture which means more light gathering capability, so you will see more space objects. If you wanted to spend around £200 you could get a telescope with an aperture like 130mm, a good example of this is the Celestron AstroMaster 130EQ-MD Telescope which John Lewis also sell. Compare prices of the AstroMaster 130EQ telescope.
Then there are the computerised GoTo telescopes which help you find objects in the sky as once set up you tell the telescope what you want to look at and it will go off and find the object for you, this can save a lot of time and hassle. An example of this is the Celestron SkyProdigy 102 Computerised Refractor Telescope also sold by John Lewis.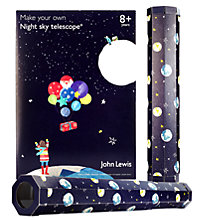 If your budget does not stretch to £100 then John Lewis do sell a 'Make Your Own Telescope' kit for £8.
Other retailers you may want to look at for telescopes includes Amazon and WEX Photographic.