Philips 2021 Stargazing Month by Month Guide to the Night Sky Book
Posted on:
October 21, 2020
/

Philip's Stargazing month by month 2021 guide is the perfect practical guide for both budding and experienced astronomers. This very popular and best selling astronomy book covers Britain and Ireland. The new 2021 edition has been completely revised to ensure it is totally up-to-date for exploring the wonder of the night skies, month-by-month and day-by-day.
This new edition has been written by Nigel Henbest and Heather Couper and is really well laid out and easy to use.
The monthly star charts with calendar, The Planets, Moon, and Special Events mean you will never miss anything again. The monthly "Observing Tips" help you locate objects and "Observing Technology" provide an insight to the selection and use of telescopes and binoculars.
The highlights of the year section will also give you lots of warning to plan for the events throughout 2021. There is a jargon buster, objects of the month in full colour and a really handy calendar telling you about the moon phases and any events happening during the month.
The book also finishes off with a list of the Top 20 sky sights for the year and a section written by Robin Scagell on choosing and using binoculars.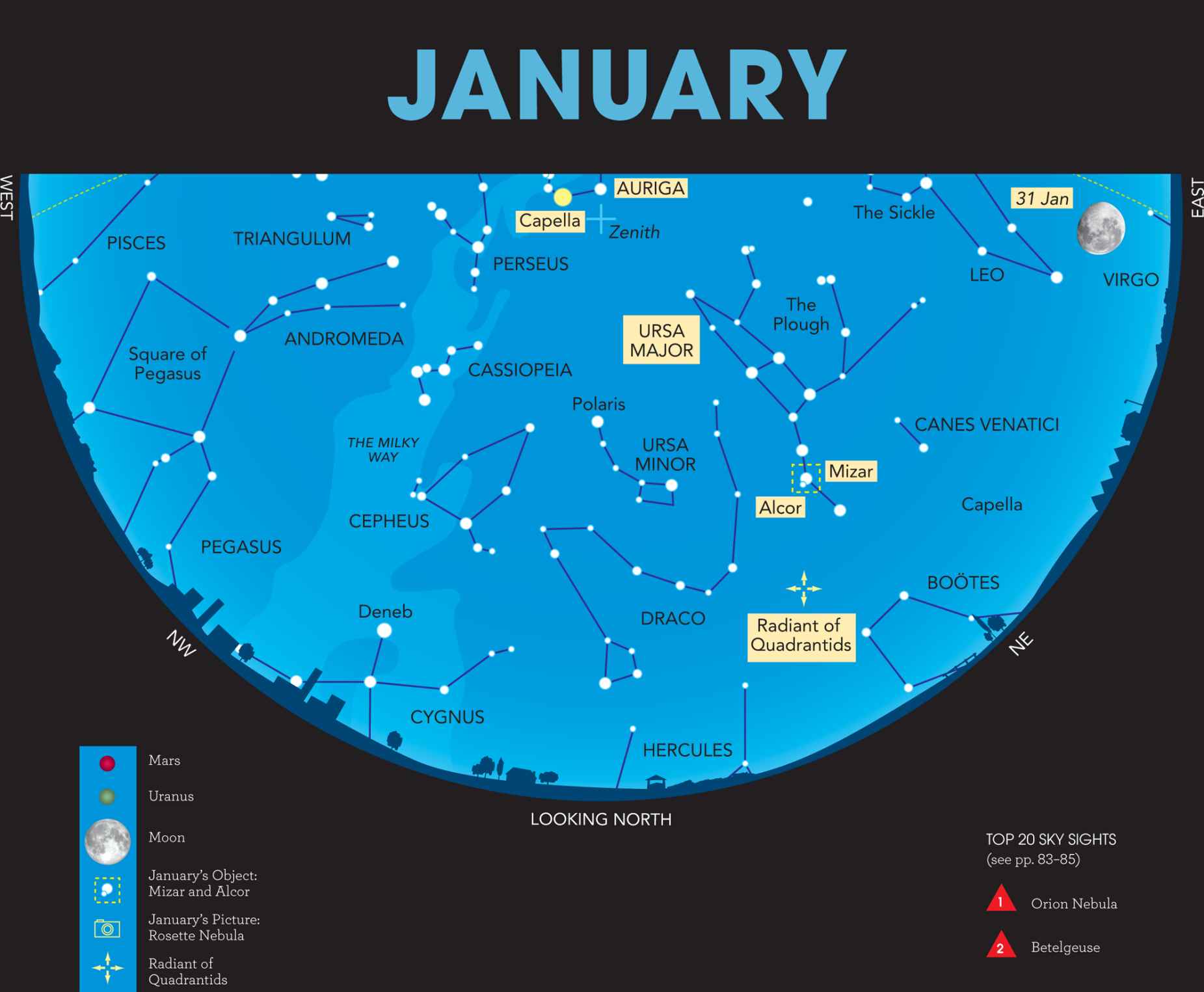 The Philips 2021 Stargazing Month by Month Guide is available as a paperback book or now in an Amazon Kindle version. Don't think of it as just on a black and white Kindle Paperwhite device but you could read it via the Kindle app on any mobile phone or tablet device in full colour.
The Philips 2021 Stargazing Month by Month Guide to the Night Sky Book is available now from Amazon