International Space Station Workshop Manual Book Review
Posted on:
June 29, 2016
/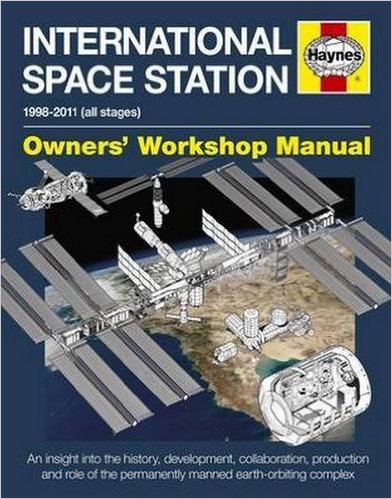 This is another excellent Haynes astronomy manual. Haynes has produced several astronomy titles including the Lunar Module and the Space Shuttle.
The author David Baker worked with NASA on the Gemini, Apollo and Shuttle programme between 1965 and 1990. His work has put him in good stead to write this ISS book.
Don't worry this is not like a Ford Fiesta Haynes manual which tells you how to service your car, so it will not tell you how to build or service your own ISS. But this book does contain everything you would ever want to know about the ISS, including a lot of very good cross sectional diagrams.
The International Space Station book contains over 300 images and technical illustrations. The ISS book takes you all the way through the history of the ISS and charting its creation from how it was built on Earth and then assembled in orbit.
The International Space Station manual begins with an introduction, then there is a chapter called 'a permanent place in space', then 'phase one mission to Mir', 'phase two assembly', 'phase three permanent habitation', 'phase four final assembly' and a 'legacy' chapter.
The Haynes International Space Station book has some really great colour images in it. It's great to find out how each part was added to the ISS. If you are interested in the ISS then this really should be a book you should get.