Altair Astro 2 Inch Sct Dielectric Diagonal by Altair Astro
Posted on:
October 25, 2019
/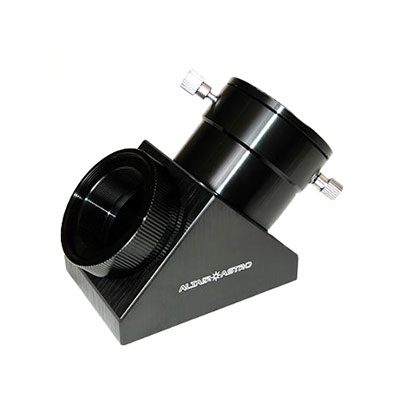 Altair Astro 2 Inch Sct Dielectric Diagonal
Whether you're looking to build a telescope system from scratch, or wish to upgrade your "kit" Star Diagonal, the Altair Astro 2 inch SCT Dielectric Diagonal offers 99% reflectivity due to its multi-layer dielectric coatings, and extreme durability thanks to its CNC machined aluminium casing. The barrel is threaded for attaching additional filters, and it has an internal blackened thread to stop stray light reflection, increasing image contrast. It has a non-marring brass compression ring to prevent damage to your eyepieces and comes supplied with two protective dust caps in foam-lined presentation box.
Price: £69.99